Hallandale Garage Door Spring Repair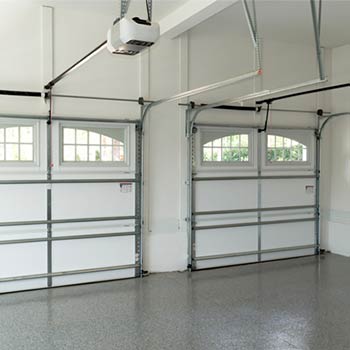 The truth is, if your garage door is out of kilter, it just may be that you are going to need garage door spring repair. Hire the professionals here at Complete Garage Door Service, and we'll rapidly determine just the right solution for you.
GIVE US A CALL NOW! (954) 369-4035 - We'll bring what you need, in short order!
Leave it all up to the experts at Complete Garage Door Service - we'll take care of everything for you! Our mobile staff experts are highly qualified technicians who use advanced technology and skill to work properly and safely.
We offer the biggest range of reputable products in Hallandale, Florida. All our garage door springs are coated with a clean, black protective finish to forestall corrosion. Several kinds we recommend:
torsion springs - Torsion springs are made with oil-tempered wire to further prevent corrosion.
extension springs - Double-looped, open-looped, and with clipped ends, extension springs are oil-tempered to be as strong as possible.
roll-up door springs - For roll-up garage doors, our roll-up spring makes the absolute least amount of noise. Hard-drawn and oil-tempered, to last a very long time.
Complete Garage Door Service will always shut the door on the competition!
With our 24-hour call-back policy, you know you can always rely upon us to be ready to assist you, no matter what the hour.
CALL US ANYTIME DAY OR NIGHT! (954) 369-4035
90 Days
Warranty on all
Installation and repairs of garage door, openers & Springs
We Accept:
10% Off
Garage Door Repair
$20 Off
Garage Door Spring Repair
$75 Off
New Garage Door Installation